I apologize for my lack of posting here. My summer kept me very busy at camp and I've been away from my computer for awhile. That being said, I was struck with inspiration when I saw the promo pictures of the new
Emma
miniseries that the BBC is doing this fall, starring Jonny Lee Miller and Romola Garai. I rather like the overall look they've got happening. I hope you enjoy!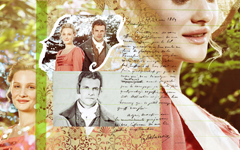 800x600 | 1024x768
1280x800 (widescreen)


Please:
Comment if you like or are taking any!
Credit either ingenu0us or netherfield_x.
Do not hotlink.
Do not alter or repost any of these as your own.
Remember that wallpapers are intended for personal use on your computer desktop only.
Note that credit/resources can be found here.
And enjoy!
01.

02.

03.

04.


05.

06.

07.

08.

Images from Shootastic.